Shinobu Kitayama
Originally from Japan, Shinobu Kitayama received his Ph.D. from the University of Michigan, where he is currently the Robert B. Zajonc Collegiate Professor of Psychology and the Director of the Center for Culture, Mind, and the Brain. He also directs the Culture and Cognition Program.

His research focuses on cultural variations in self, cognition, emotion, and motivation. His article with Hazel Markus on culture and the self, published in Psychological Review (1991), is one of the most widely cited in social and behavioral sciences. Over the last two decades he has used a variety of experimental methods to document a wide array of East-West differences in psychological processes. His more recent work has explored regional, social class, as well as age differences and similarities in psychological tendencies to understand their socio-cultural underpinnings. He has also pioneered the use of neuroscience measures such as functional magnetic resonance imaging (fMRI) and electroencephalogram (EEG) in the investigation of the dynamic, recursive interaction between culture and the brain, thereby contributing to the emerging field of cultural neuroscience. His most recent work has focused on how certain dopamine-related genes might modulate cultural acquisition.

Before Michigan, he taught at the University of Oregon, Kyoto University, the University of Chicago, and Stanford University. He was a Fellow, twice, at the Center for Advanced Studies in Behavioral Sciences, Stanford, CA (1995-1996, 2007-2008). A recipient of a Guggenheim Fellowship in 2010, he has been elected to the American Academy of Arts and Sciences (2012). He served as Editor-in-chief of Personality and Social Psychology Bulletin between 2007 and 2012.
Primary Interests:
Culture and Ethnicity
Emotion, Mood, Affect
Evolution and Genetics
Health Psychology
Life Satisfaction, Well-Being
Motivation, Goal Setting
Neuroscience, Psychophysiology
Person Perception
Self and Identity
Social Cognition
Research Group or Laboratory:
Note from the Network: The holder of this profile has certified having all necessary rights, licenses, and authorization to post the files listed below. Visitors are welcome to copy or use any files for noncommercial or journalistic purposes provided they credit the profile holder and cite this page as the source.
Image Gallery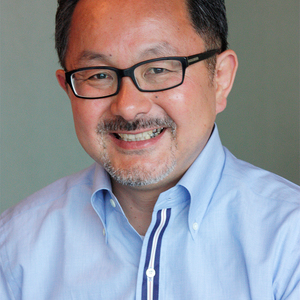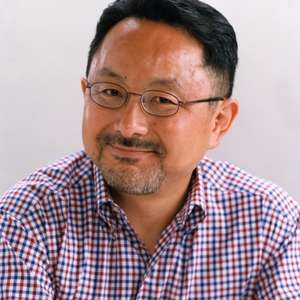 Books:
Journal Articles:
Murata, A., Moser, J. S., & Kitayama, S. (in press). Culture shapes electrocortical responses during emotion suppression. Social Cognitive and Affective Neuroscience.
Na, J., & Kitayama, S. (2011). Spontaneous trait inference is culture specific: Behavioral and neural evidence. Psychological Science, 22(8), 1025-1032.
Varnum, M. E. W., & Kitayama, S. (2011). What's in a name? Popular names are less common in frontiers. Psychological Science, 22, 176-183.
Kitayama, S., & Uskul, A. K. (2011). Culture, mind, and the brain: Current evidence and future directions. Annual Review of Psychology, 62, 419-449.
Grossmann I, Na J, Varnum MEW, Park D. C., Kitayama S, Nisbett RE. (2010). Reasoning about social conflicts improves into old age. Proceedings of the National Academy of Science.
Kitayama, S., Conway, L. G., Pietromonaco, P., Park, H., & Plaut, V. (2010). Ethos of independence across regions of the U.S.: The production-adoption model of cultural change. American Psychologist, 65, 559-574.
Kitayama, S., Park, H., Servincer, A. T., Karasawa, M., & Uskul, A. K. (2009). A cultural task analysis of implicit independence: Comparing North America, West Europe, and East Asia. Journal of Personality and Social Psychology, 97, 236-255
Uskul, A. K., Kitayama, S., & Nisbett, R. E. (2008). Eco-cultural basis of cognition: Farmers and fishermen are more holistic than herders. Proceedings of the National Academy of Science, 105, 8552-8556.
Kitayama, S., Snibbe, A. C., Markus, H. R., & Suzuki, T. (2004). Is there any "free" choice? Self and dissonance in two cultures. Psychological Science, 14, 527-533.
Kitayama, S., Duffy, S., Kawamura, T., & Larsen, J. T. (2003). Perceiving an object and its context in different cultures: A cultural look at New Look. Psychological Science, 14, 201-206.
Kitayama, S. (2002). Cultural and basic psychological processes--Toward a system view of culture: Comment on Oyserman et al. (2002). Psychological Bulletin, 128, 189-196.
Heine, S. J., Lehman, D. R., Markus, H. R., & Kitayama, S. (1999). Is there a universal need for positive self-regard? Psychological Review, 106, 766-794.
Kitayama, S., Markus, H. R., Matsumoto, H., & Norasakkunkit, V. (1997). Individual and collective processes in the construction of the self: Self-enhancement in the United States and self-criticism in Japan. Journal of Personality and Social Psychology, 72, 1245-1267.
Other Publications:
Fiske, A. R., Kitayama, S., Markus, H. R., & Nisbett, R. E. (1998). The social matrix of social psychology. In D. Gilbert et al. (Eds.), Handbook of Social Psychology. NY: McGraw Hill. (pp. 915-981)
Kitayama, S., Duffy, S., & Uchida, Y. (2006). Self as mode of being. In S. Kitayama & D. Cohen (Eds.). Handbook of cultural psychology (pp. 136-174). New York: Guilford Press.
Kitayama, S., Varnum, M. E. W., & Sevincer, A. T. (in press). The frontier: Voluntary settlement and cultural change. In A. Cohen (Ed.), New directions in the psychology of culture. American Psychological Association.
Shinobu Kitayama
C/O Natalie Dushane, Research Center for Group Dynamics
University of Michigan
426 Thompson Street, 6114 ISR
Ann Arbor, MI 48106-1248
United States

Phone: (734) 764-4112
Fax: (734) 647-3652